The gender implications of COVID-19
Hadass Ben Eliyahu |
29.10.2020

| Photo: Behind the Numbers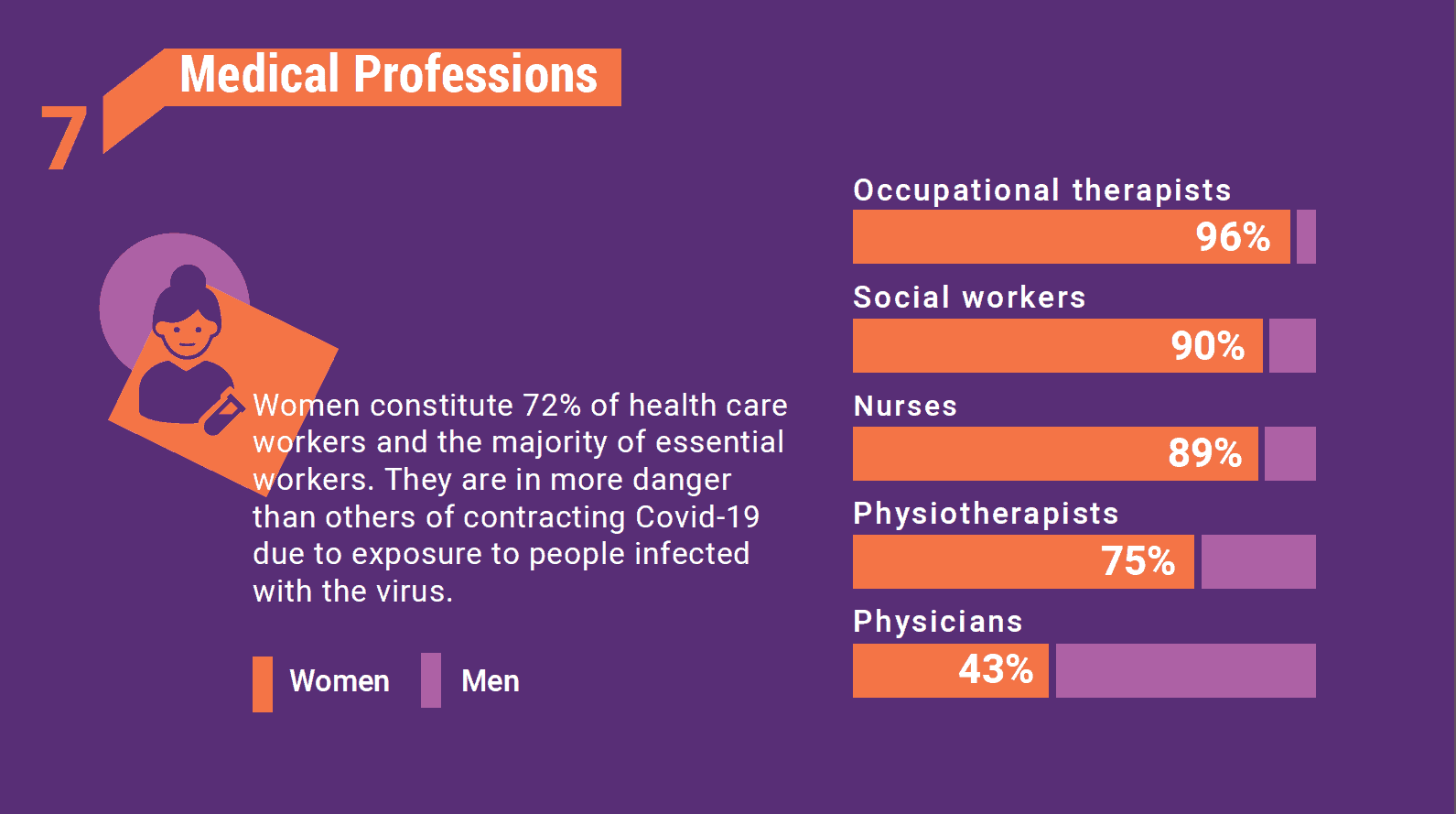 The Van Leer Jerusalem Institute has for several years been publishing the Gender Index, a tool for the comprehensive monitoring of inequality between men and women in Israel. This year we also observe firsthand the impact of an ongoing crisis on gender inequality in Israel.
Since the beginning of the COVID-19 crisis, the Van Leer Jerusalem Institute along with the Adva Center, with the support of the Friedrich Ebert Foundation, have been monitoring the unique impact of the coronavirus pandemic and economic crisis on women in Israel. The first status report was published in July and now, as first published in The Marker (October 25, 2020), we are publishing a second status report. The report is based on an international standard of gender-sensitive response to the pandemic (the reports are available for downloading at the bottom of this page).
UN WOMEN published a recommendation for quantitative indexes in 10 policy areas where states need to integrate a gender perspective and respond to the unique needs of women, with an emphasis on women from diverse social groups: gender violence, employment and livelihood, women in informal economy, poverty and housing, single mothers, old age, medical personnel, health insurance and health services, education and reproductive healthcare services. In many of the areas Israel lacks comparative data, and we call upon state authorities to collect and segment data in the areas where it is lacking, as a basis for policymaking.
Achievments in the field of gender equality are fragile. In order to maintain them and prevent backsliding and harm to women, decision-makers in Israel, as in other countries, must always ask how policy impacts women and identify when unique emphases are needed. The international standard illustrates how to do so.
Behind the Numbers – How the Coronavirus Affected Women in Israel #1
Behind the Numbers – How the Coronavirus Affected Women in Israel #2